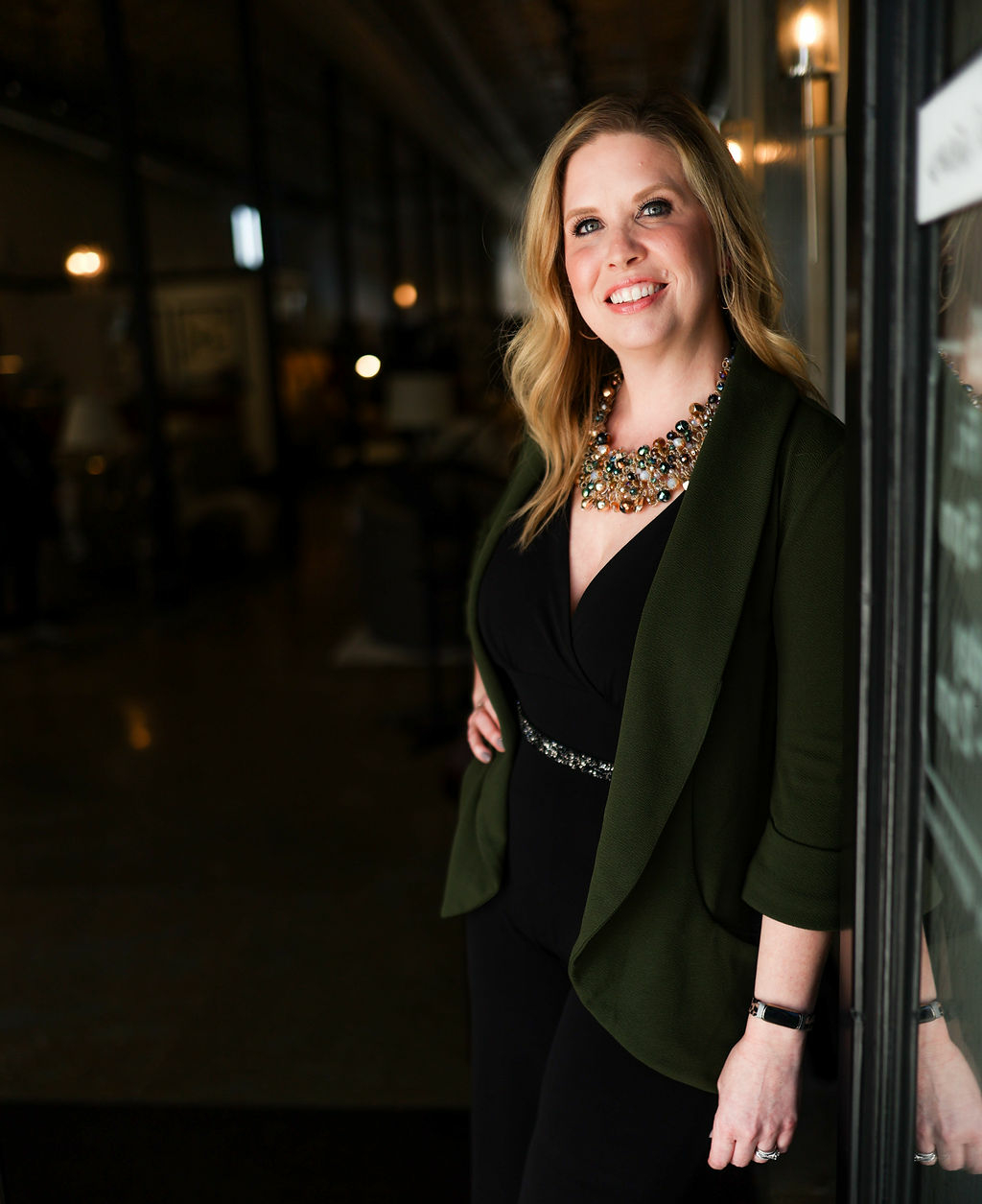 Alyshea Gow
Owner / Interior Designer
Alyshea is now the second generation owner of Feather Your Nest Interiors. Alyshea grew up in Muscatine and attended college at Iowa State University and Scott Community College.  She has degrees in Interior Design and English & Professional Communication. After graduating college, Alyshea moved to Nashville, TN.
While in Nashville, she worked for large Fortune 500 companies that were in the manufacturing business of commercial interiors. She was promoted in 2006, and moved to Atlanta, GA. In Atlanta, Alyshea worked as a Hospitality Account Executive and designed for four and five-star hotels. In 2010, Alyshea moved back to Muscatine to help start Feather Your Nest Interiors.
Alyshea has many design consultation services to offer her clients, including whole home CAD 3D drawings, floor plans, furniture layouts, and kitchen and bath designs.
She also offers design consultation services for paint selection, flooring selection, space planning, accessorizing and much more.
Alyshea designs for residential & light commercial projects. Her 20 years of interior design expertise are an asset to Muscatine.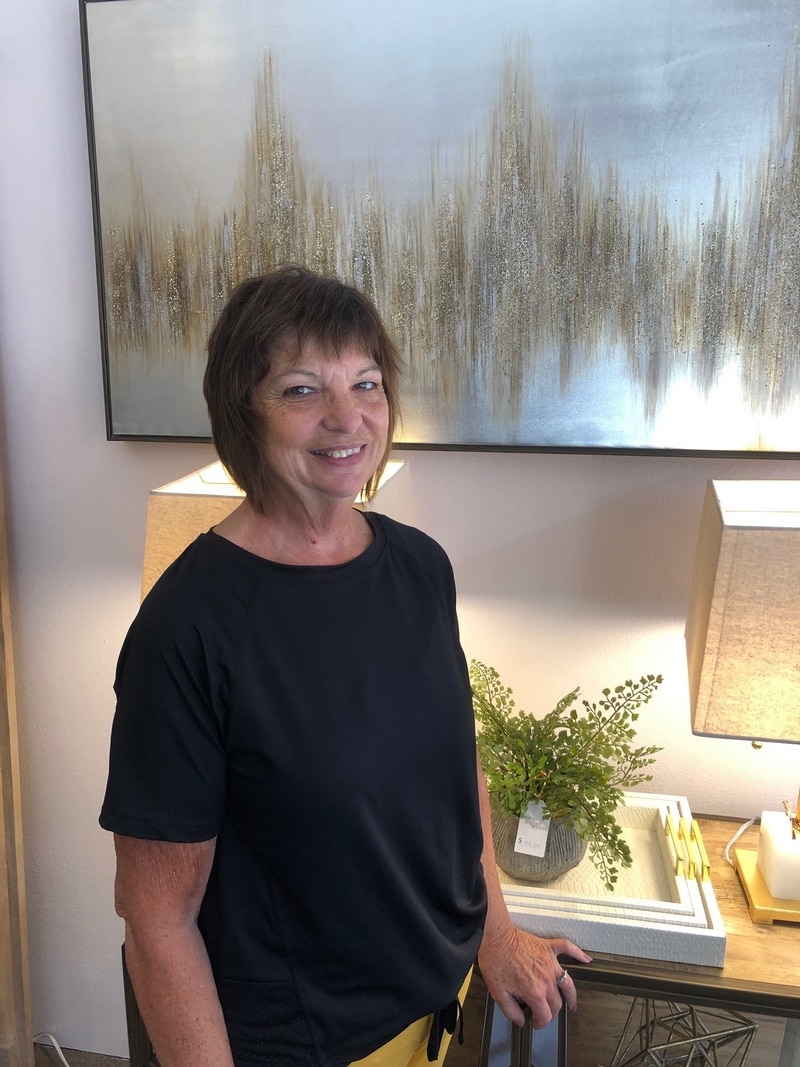 Debbie Chamberlin
Sales Associate
Debbie has been with Feather Your Nest Interiors as a Sales Associate since 2018. She retired from working for the Mississippi Bend Area Education Agency after 32 years. She knew she wanted to work a part time job after retirement, and found exactly what she wanted here at Feather Your Nest. She loves coming to work and being surrounded by beautiful home goods, meeting great clients and making new friends! She is excited to help you when you come to the store!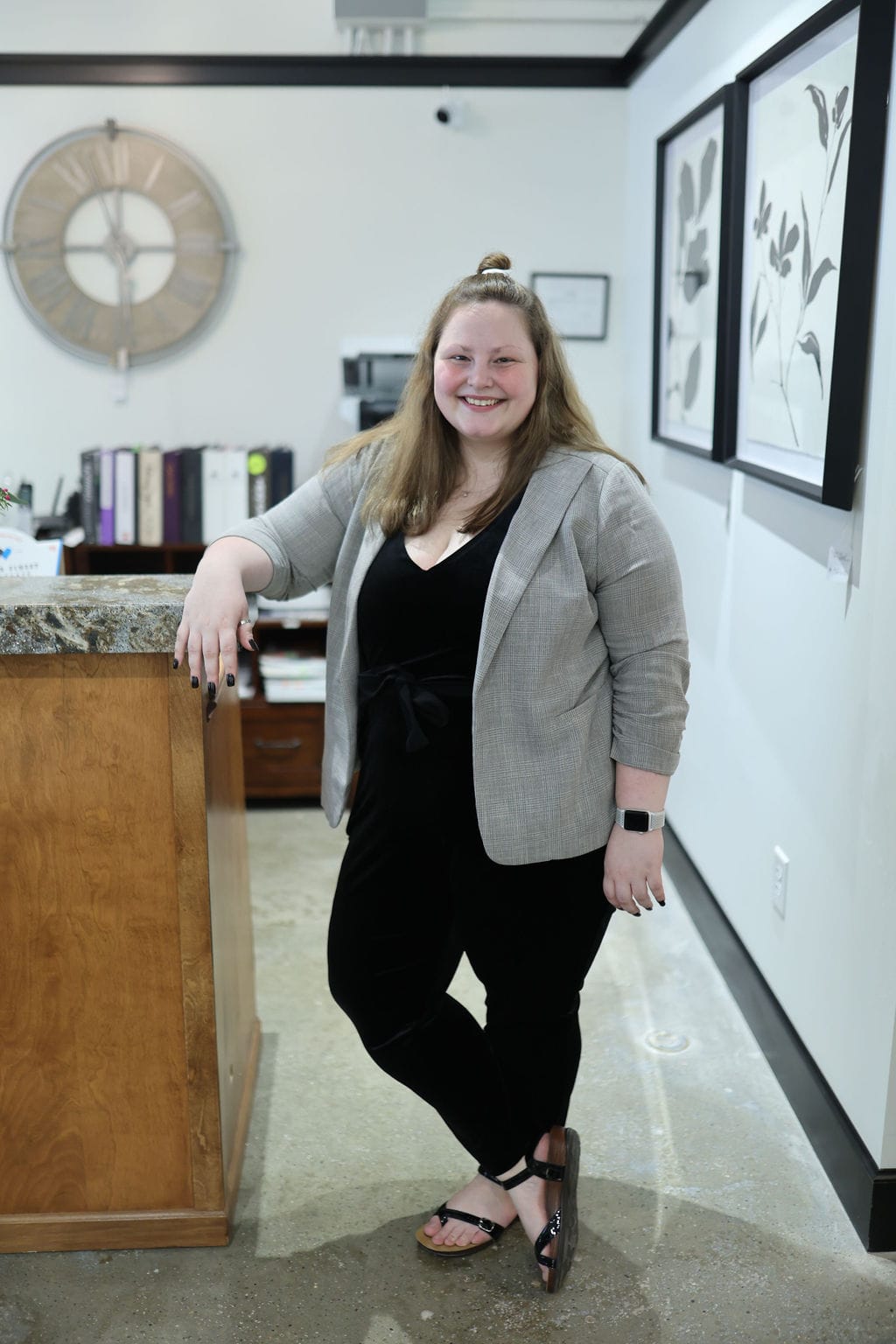 Hailey Day
Design Assistant/Sales Associate
Hailey grew up in Muscatine and recently graduated from Iowa State University with her Bachelor of Fine Arts degree in Interior Design.  After graduation, Hailey wanted to stay local while still having a job in her field and Feather Your Nest Interiors was a perfect fit.  She loves being surrounded by beautiful things everyday while at work!
Hailey is looking forward to guiding our amazing clients and assisting Alyshea with all of the Interior Design services offered at Feather Your Nest Interiors.