Owner / Interior Designer, Alyshea Gow
Alyshea is now the second generation owner.  Alyshea grew up in Muscatine and attended college at Iowa State University and Scott Community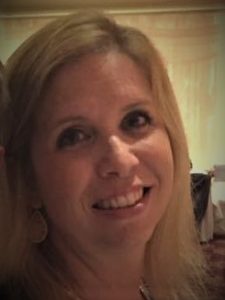 College.  She has degrees in Interior Design and English & Professional Communication. After graduating college, Alyshea moved to Nashville, TN.  While in Nashville she worked for large Fortune 500 companies that were in the manufacturing business of commercial interiors.  She was promoted in 2006, and moved to Atlanta, GA.  In Atlanta, Alyshea worked as a Hospitality Account Executive and designed for four and five star hotels.In 2010, Alyshea moved back to Muscatine to help start Feather Your Nest Interiors.
Alyshea has many design services to offer including whole home CAD 3D drawings, floor plans, furniture layouts, and kitchen and bath designs. She has complete lines of cabinetry, countertops, backsplash tile and lighting for your kitchen and bath projects. She also offers design service for paint selection, flooring, space planning, accessorizing and much more.  Alyshea designs for residential & light commercial projects. Her 15 years of interior design expertise are an asset to Muscatine.
Request a consultation with Alyshea →
About Our Store
Feather Your Nest Interiors strives to provide you with the best customer service around! We believe in offering you an unprecedented array of new fine home furnishings. We believe you can get that quality through North American made products. In our Design Center there are thousands of fabrics to choose from to create custom  furniture, bedding, headboards and pillows.
New in 2017, we have expanded to include kitchen homewares, linens and Bridal Registry items!  These kitchen items go perfectly along with our Kitchen Design offerings! We have cabinetry, countertops, lighting, backsplash tile, and cabinetry hardware.  Please call and set up an appointment with Alyshea to begin your remodel or new home design!
We also have unique home décor, area rugs, artwork, wallpaper, custom blinds, solar shades, and draperies.
Financing is also now available for qualified purchases.
We hope to see you soon, or contact us through our contact form! We look forward to serving you.